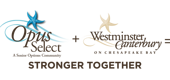 Frequently Asked Questions
What leasing options are available?
​3-11 months short-term premium 15% base rent. 12-month options available
What is an individual lease? Do you offer individual leases & co-living?
​We do not offer individual leases. All residents must be leaseholders and 62+.
Can I request a specific apartment & can an apartment be held?
​Yes. $1000.00 Community Fee & $50.00 Application
Is there a security deposit and is any of it refundable?
​No security deposit is required.
Do you accept Section 8 vouchers?
​Call leasing office for details.
When is rent due and how can I pay? Are there late fees? Is there a grace period?
​1st-5th. Rent can be paid by check, ACH withdrawal, or credit/debit cards
Are utilities included?
Utilities are not included
Is renter's insurance required?
All residents are required to hold renter's insurance for ​$100,000.00 liability coverage.
Is there an application fee?
All applicants are required to pay a $50 application fee.
Can the apartment be sublet or listed on short-term rental platforms like AirBnB or VRBO?
What happens if I need to move out before my lease expires?
​60 days written notice with 1 month base rent.
What are the hours of the clubhouse?
Our clubhouse is open 24 hours to our residents.
What are the hours for the fitness center?
The fitness center is open 24 hours to our residents
What are the hours for the pool? Is it open seasonally?
​Monday- Sunday 10AM-8PM Outdoor pool no set season
What are the hours for the business center?
The Business Center is open 24 hours to our residents
Are there community quiet hours?
Community quiet hours are from 10PM-8AM
Do you offer valet trash service and/or recycling?
Valet trash is available Monday-Friday 6pm -8am
Are apartments cable ready? If so who is the provider? Is there a separate charge?
Cable can be setup through Cox or Verizon
Do you have package lockers/how do I get my packages?
Are BBQ grills available? What kind of grills do you have?
3 gas grills are available on our rooftop terrace
Are concierge services available?
​Contact the leasing office for details.
Is there laundry on-site?
There is a full-size washer and dryer in each apartment
What is the smoking policy? Can I smoke in my apartment? Is there a designated smoking area?
​No smoking in or on campus. Must be 25ft away from property.
I need maintenance/emergency maintenance. Who do I contact?
​After-hours emergency maintenance number.
Do you allow pets? What is the pet policy?
​2 pets per unit. Some breed restrictions apply.
What is the parking situation? Is parking assigned? Is there a fee or permit required for parking?
​Spots are available to rent for $50.00 monthly.
What do I do if someone parks in my parking spot? What is the policy for guest parking?
12 visitor spots are available, and a visitor pass is required. Call the leasing office if the spot is occupied by another vehicle.
What school district serves the community?
​John B Dey Elementary, Great Neck Middle School, Cox High School
Is there public transportation nearby? What stop is closest?
Are you near any transportation routes? Which ones?
When were these apartments built? Have there been any renovations?
Our apartments were built in 2017
What type of flooring do the apartments have?
​LVP flooring in the living area and kitchen. The carpeting in bedrooms.
Are the apartments furnished?
What kind of kitchen appliances are in the apartment? Are stoves gas or electric?
Our kitchens are equipped with stainless steel appliances and an electric stove.
Do kitchen sinks have a garbage disposal?
Do apartments have dishwashers?
Does the apartment come with a microwave?
Are washers and dryers available? Are they in the apartment? What kind?
Each apartment is equipped with a full-size washer and dryer.
Is there a bathtub or just a shower?
​1 floorplan with tub, others have low lip shower.
Do the apartments have air conditioning?
Is the apartment set up for working remotely?